Apprentice FAQ's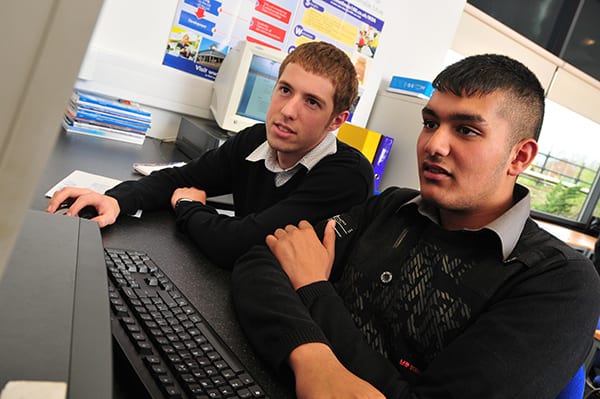 Everything You Need to Know About Apprenticeships!
Here we have laid out some of the answers to questions we frequently get regarding our Apprenticeships. However, if you can't find the answer your looking for below please feel free to contact us on:
Call: 01254 354 220
Email: apprenticeships@accross.ac.uk
How do I apply for an apprenticeship?
+
Applying for an apprenticeship is like applying for any other job. You can get an application form by:
Calling our Apprenticeships Team on 01254 354 220
Emailing apprenticeships@accross.ac.uk
You can also apply online – choose an apprenticeship course and click the 'apply online' button in the online course leaflet.
You can find current vacancies on our apprenticeships job page here
Please feel free to contact us to chat about your options.
Is there an age limit for apprenticeships?
+
No, you can start an apprenticeship at any age after you leave school.
How much do apprentices get paid?
+
If you're under 19 your employer has to pay you at least the apprentice minimum wage which is currently £3.40 an hour now and from April 1st 2017 will be £3.50 per hour. Your employer may choose to pay you more than this and may decide to increase your wages as your skills develop.
If you're 19 when you've completed the first year of your apprenticeship, your employer has to pay you at least the full National Minimum Wage.
Government information on national minimum wage rates can be found here.
How many hours will I need to work a week?
+
All apprentices work a minimum of 30 hours a week and no more than 40 hours per week. This includes any training time at college (off the job) and on the job (with the employer). You must be paid for all the time you spend training, whether it's at college or on the job.
What qualifications will I get?
+
You'll get a nationally recognised qualification.
There are three levels of apprenticeships:
Intermediate Apprenticeships
Advanced Apprenticeships
Higher Apprenticeships
All these qualifications are part of an 'Apprenticeship framework' of evidence of your training on the job and study at college.
Depending on previous qualifications, you maybe required to undertake functional skills in Maths, English and ICT.
*All apprenticeships include Employer Rights and Responsibilities (ERR) & Personal Learning and Thinking Skills (PLTS)
How long does an apprenticeship take?
+
There's no set length for an apprenticeship. It depends on the type of qualifications you take and the industry you work in.
Apprenticeships can take between one and four years to complete.
Can I still apply for an apprenticeship if I have a degree?
+
Yes. However apprentices who have a degree are not eligible for funding, so you or your employer would have to pay your training costs.
Will I get any holidays?
+
Yes. You'll get at least 20 days paid holiday a year plus eight Bank Holidays – the same as any other employee.
Click here for more information.