Business Training & Courses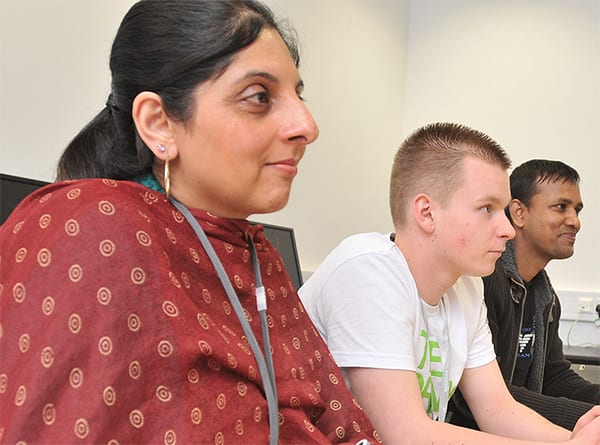 Accrington and Rossendale College delivers high-end business training & courses to help you and your company shape up for a brighter, more productive future.
We're proud to be a leading provider of business training. With hundreds of courses available we have established a solid reputation for providing varied, effective training.
Our dedicated team will work with you every step of the way:
Identifying your training needs.
Finding the necessary funding.
Delivery of standard and bespoke training courses.
We are a one stop shop for all of your business needs.
Our range of short courses address immediate, specific training needs developed from your feedback and requirements. Our longer accredited courses work towards industry respected qualifications.
We work with public and private organisations to ensure that the training we offer is appropriate and will provide measureable business benefits. We're flexible too; so, we can offer group training or bespoke sessions tailored exactly to your organisation.
Click here to find out "Why Work With Us?"
Click here to find out how to "Up Skill Your Workforce?"
For more information please contact our dedicated business team by phone or email:
Call: 01254 354 424
Email: employers@accross.ac.uk