Accrington and Rossendale College's Painting and Decorating department was transformed into a battleground of brushes as Apprentices from across the country travelled to compete for a prestigious award.
The College was hosting the first round of the Painting and Decorating Association's Trophy Awards Apprentice Competitions and 13 competitors in total took part, including Megan Talbot and Holly Camp from Accrington and Rossendale College.
The remaining 11 competitors included those from Leeds College of Building, Stoke-on-Trent College, St Helens College, Riverside College – Widnes and Runcorn, Walsall College, and NESCol in Aberdeen.
Employers represented on the day included Gladwins Decorators, Coach House, Orion Homes, Bagnalls, Bradford City Council, and Bell Group, as the Apprentices were asked to put their skills to the test when tasked with replicating an intricate trophy design in just six hours.
The competitors were judged on their paint application technique, opacity of colours, neatness of Friskette film stencil application and cutting, cleanliness and housekeeping during the competition.
The winners will be announced in the next week following the southern heat at Bournemouth College.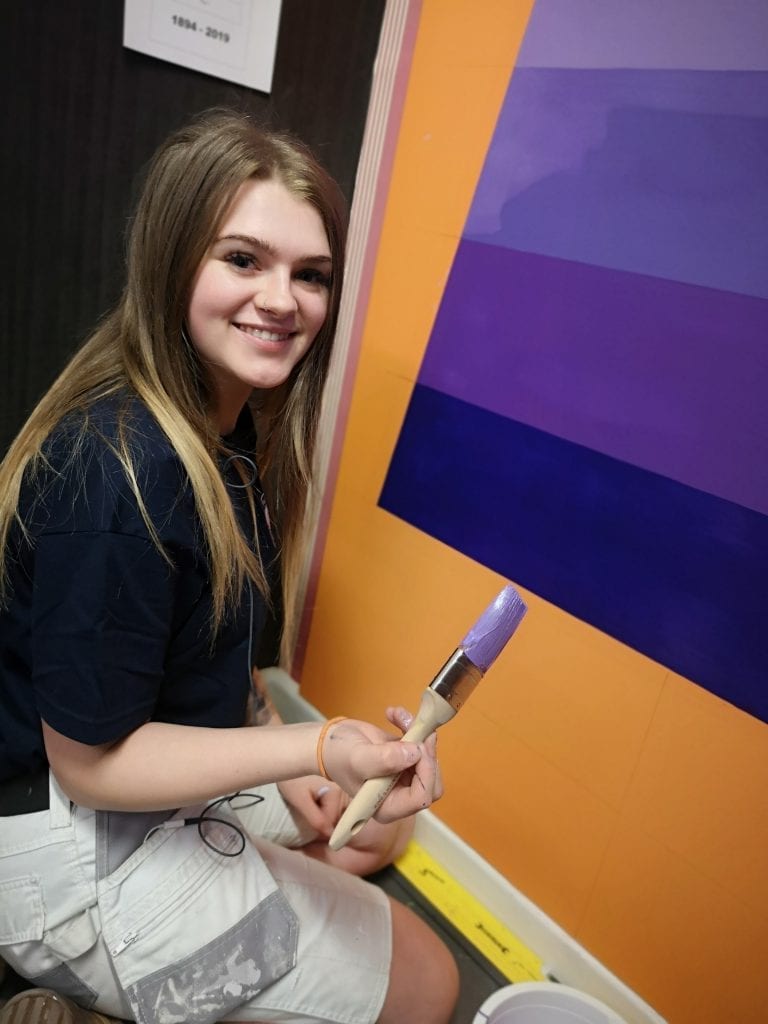 Megan Talbot, a Level 2 Apprentice at Gladwins Decorators said: "When I left school I did a makeup course but decided to change to a Painting and Decorating Apprenticeship at Accrington and Rossendale College as my brother came here and he recommended it to me. I prefer doing an Apprenticeship to being in College full-time as I can learn new skills on the job but get real experience too. I've really developed my people skills and now feel more confident on a job and speaking to customers.
"My tutor Simon has been really supportive throughout my Apprenticeship. He's great in class and has taught us a lot, he always helps out when I'm struggling and has been a brilliant teacher. I'd recommend ARC to friends as the staff have always been so good.
"I've done this competition for the last two years, this is my third time and will be my last as my Apprenticeship is almost finished. I really enjoy the competition as it helps improve my speed and pace of work."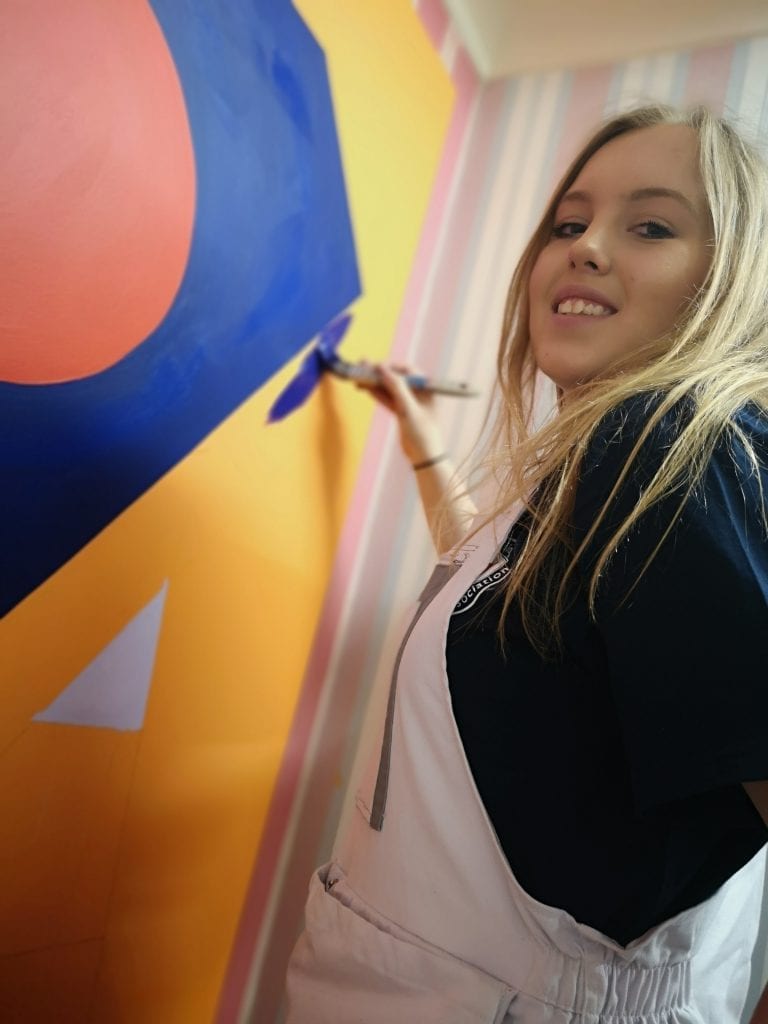 Holly Camp is a Level 1 Apprentice with Coach House. She started a Level 1 Painting and Decorating course in September, before securing an Apprenticeship six weeks later.
Holly said: "I chose to do a Painting and Decorating course as I like being creative and making spaces look good and didn't want an office job. I switched to an Apprenticeship a few weeks ago and so far I am really enjoying it. I've developed lots of new skills from doing different jobs and projects like managing my time and I now take even more pride in my work.
"Being able to earn money while studying has been a real benefit too. I've just had my first wage and treated myself to some new clothes and have now applied for my provisional driving licence too.
"I was nervous about the competition – I've never done anything like this before and I think I am the youngest at 17, but It will help me learn new skills and I enjoyed the day."
Jayne Hodson, Head of Department for Construction and Motor Engineering at Accrington and Rossendale College, said: "It was a fantastic opportunity for Accrington and Rossendale College to host the first of the Painting and Decorating Association's Trophy Awards Apprentice Competitions and I would like to congratulate all of the Apprentices competing in this event who really took to the platform and demonstrated their considerable talent in this field.
"We take pride in the fact that Accrington and Rossendale College has a long track record of being a career-focused, vocational college that excels in getting students into fantastic employment opportunities with excellent career prospects.
"All of the college's tutors are time-served trade professionals with years of experience and industry knowledge, willing to pass this expertise on to the next generation of tradesmen and tradeswomen, and Painting and Decorating sits at the heart of that offer."
Accrington and Rossendale College recently announced a huge improvement in the National Achievement Rate Tables, with government figures showing that the college is now in the top 10 colleges in the country for 16-18 timely Apprenticeship achievement, at all levels, and classroom learning achievement at Level 3. The college improved by 50 and 91 places, respectively, in those measures.