Accrington & Rossendale College Partner Up with Spacious Place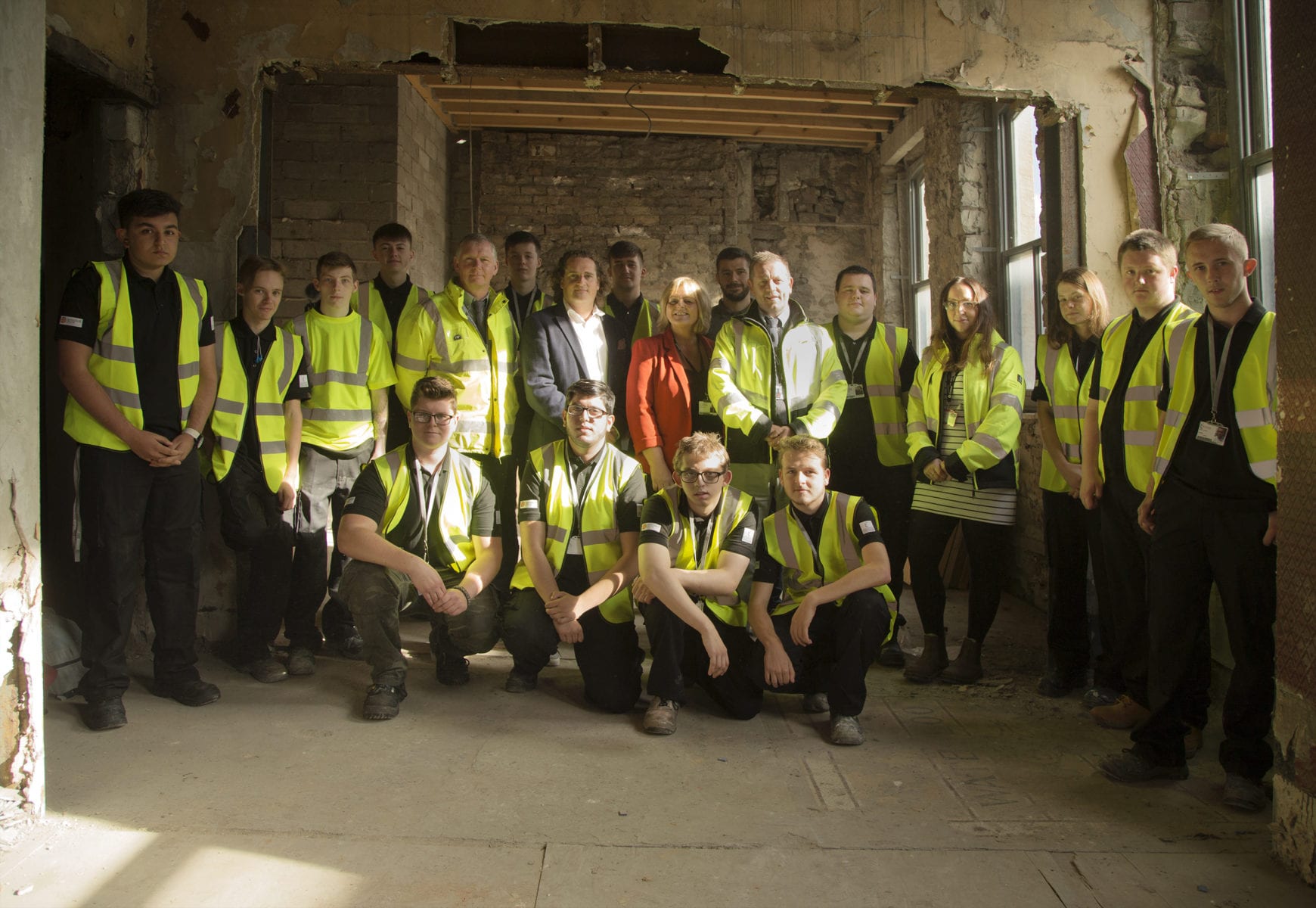 Accrington and Rossendale College have partnered up with Spacious Place to refurbish and revitalise the Waterloo Pub in Burnley – the first project of its kind in Lancashire.
The Construction Academy based at the college, made up of a team of Plasterers, Joiners, Painting and Decorators and Bricklayers, will be working on the site one day a week for a year as a means to gain real-life working experience. There are 17 individuals participating in the project, who will see it out from start to completion in 2019.
Spacious Place are a not-for-profit social enterprise with the primary aim of helping people move from a place of restriction to a place of hope and opportunity.
Ian Scholes, CEO of Spacious Place, commented:
"There's a big skills gap within the construction industry that we want to close and working with young people to help them develop those skills is incredibly important. It's crucial for students to hone skills in 'real life' working environments that allow them to develop as both workers and individuals. Throughout this project they will be engaging with contractors, will be expected to have a good work ethic including time keeping, and will be treated the same as every other individual on-site. We believe it will put them in good stead when applying for further education or employment further down the line."
Jayne Hodson, Head of the Construction Department at Accrington and Rossendale College, added:
"This is a fantastic opportunity for our students and we are incredibly thankful to Spacious Place. The students taking part are all second-year students who have had a year working on the theory of their trade and in the excellent facilities at the college. This project will enable the students to immerse themselves in a real working environment and has the potential to lead to apprenticeship opportunities they may otherwise not have the opportunity to explore. It is a truly innovative project bringing learners nearer to their destinations in employment."