Accrington and Rossendale College opens doors to prospective students at Year 8, 9 and 10 Open Event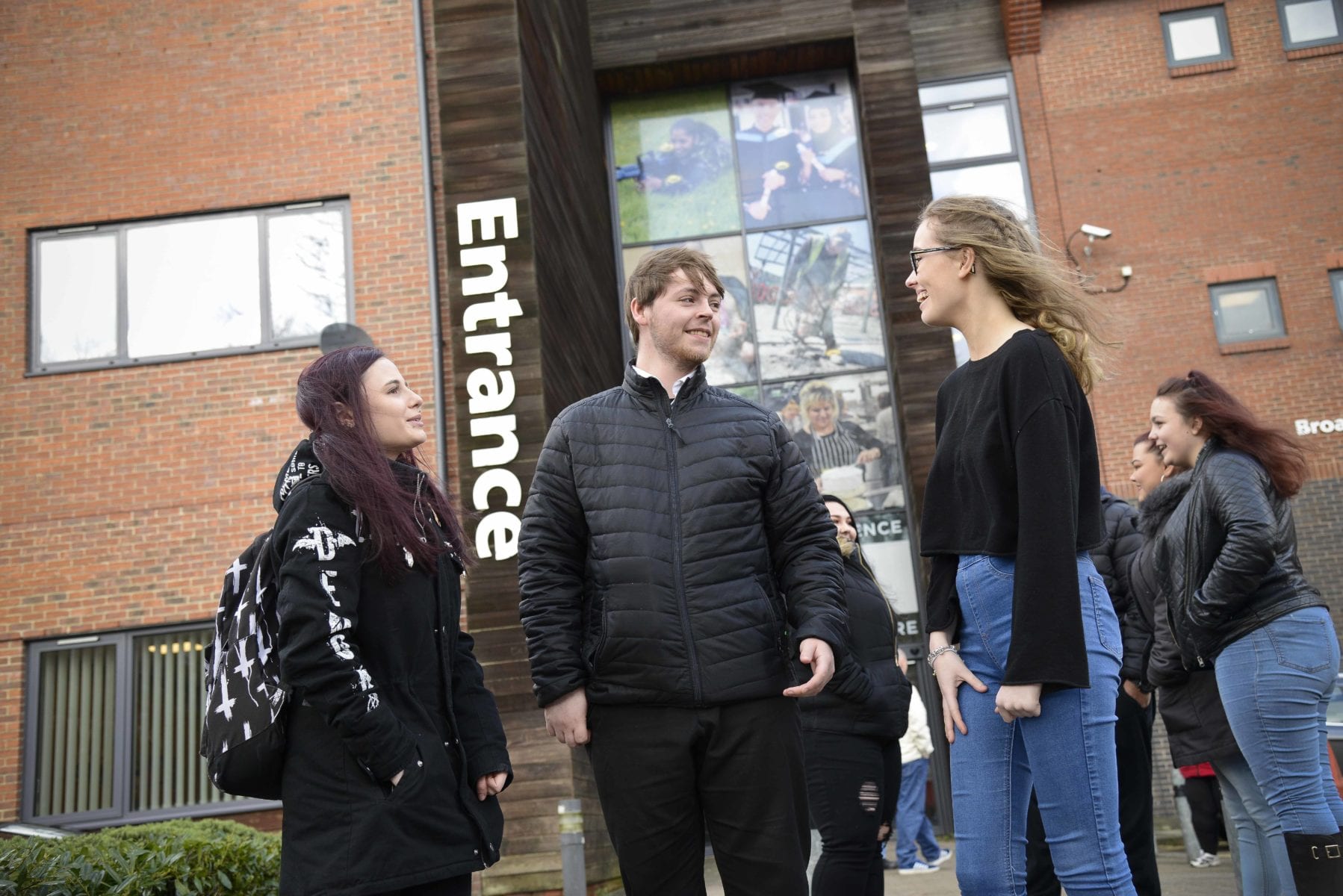 Accrington and Rossendale College is holding a Year 8, 9 and 10 Open Event on Wednesday 8 May and prospective future students and parents are invited to attend one of the country's most improved colleges.
The event will run from 5.30pm until 7.30pm and it is a fantastic opportunity for young people from Accrington, Rossendale and the wider area to come along and explore their options after secondary school.
On the night, visitors will be able to speak to the college's tutors who are time-served trade professionals with years of experience and industry knowledge. They teach the college's broad range of high-quality courses from Construction to IT, Hairdressing to Motor Engineering and Health and Social Care to Sport.
Those visiting the Open Event will have the chance to learn more about Accrington and Rossendale College's exciting extracurricular offer, tour the green and leafy campus, view the college's industry standard facilities, and take part in a range of interesting 'have a go' activities.
Accrington and Rossendale College recently announced a huge improvement in the National Achievement Rate Tables, with government figures showing that the college is now in the top 10 colleges in the country for 16-18 timely Apprenticeship achievement, at all levels, and classroom learning achievement at Level 3. The college improved by 50 and 91 places, respectively, in those measures.
Principal Amanda Melton said: "Accrington and Rossendale College is proud to be a career-focused, vocational college that excels in getting students into fantastic employment opportunities with excellent career prospects. It is also one that is small enough to care about the welfare and success of each and every student.
"The college's campus is a pleasant environment at the heart of the community it serves and its first-class facilities, long-standing employer partnerships and passionate teaching and support staff truly make a difference to young people's lives.
"Prior to the successful merger with Nelson and Colne College in November 2018, the college achieved a good Ofsted report highlighting that students and Apprentices develop the knowledge and skills they need for further study or work.
"As well as the great strides the college is making in classroom and Apprenticeship achievement, it is also matched by student satisfaction and the college is in now the top 25 colleges nationally for this measure.
"We look forward to welcoming the community of Accrington and Rossendale into one of the most improved colleges in the country to showcase our excellent offer."
Level 3 Information Technology Software Development student, Neve Kennedy, 19, from Great Harwood, said: "My course in Computing is very good – you complete a lot of different modules across all aspects of Information Technology and it really does give you a great foundation in the subject. In the future I would like to climb the ladder working in a large business and work with databases.
"Accrington and Rossendale College is a really good college – the tutors are supportive and are excellent teachers who know the subject, and I've found it a great place to make new friends."
Level 3 Brickwork student Brandon Hamer, 21, from Stacksteads, said: "I've enjoyed my course at Accrington and Rossendale College. It has been progressively demanding which is what you need and I've really developed my skills. It's a good environment, the college is accessible, the tutors are helpful and the facilities here are great."
For more information about Accrington and Rossendale College contact 01254 389933 or visit www.accross.ac.uk