APPRENTICES have given it their all and now face an agonising wait to find out if they have been crowned the country's top trainee.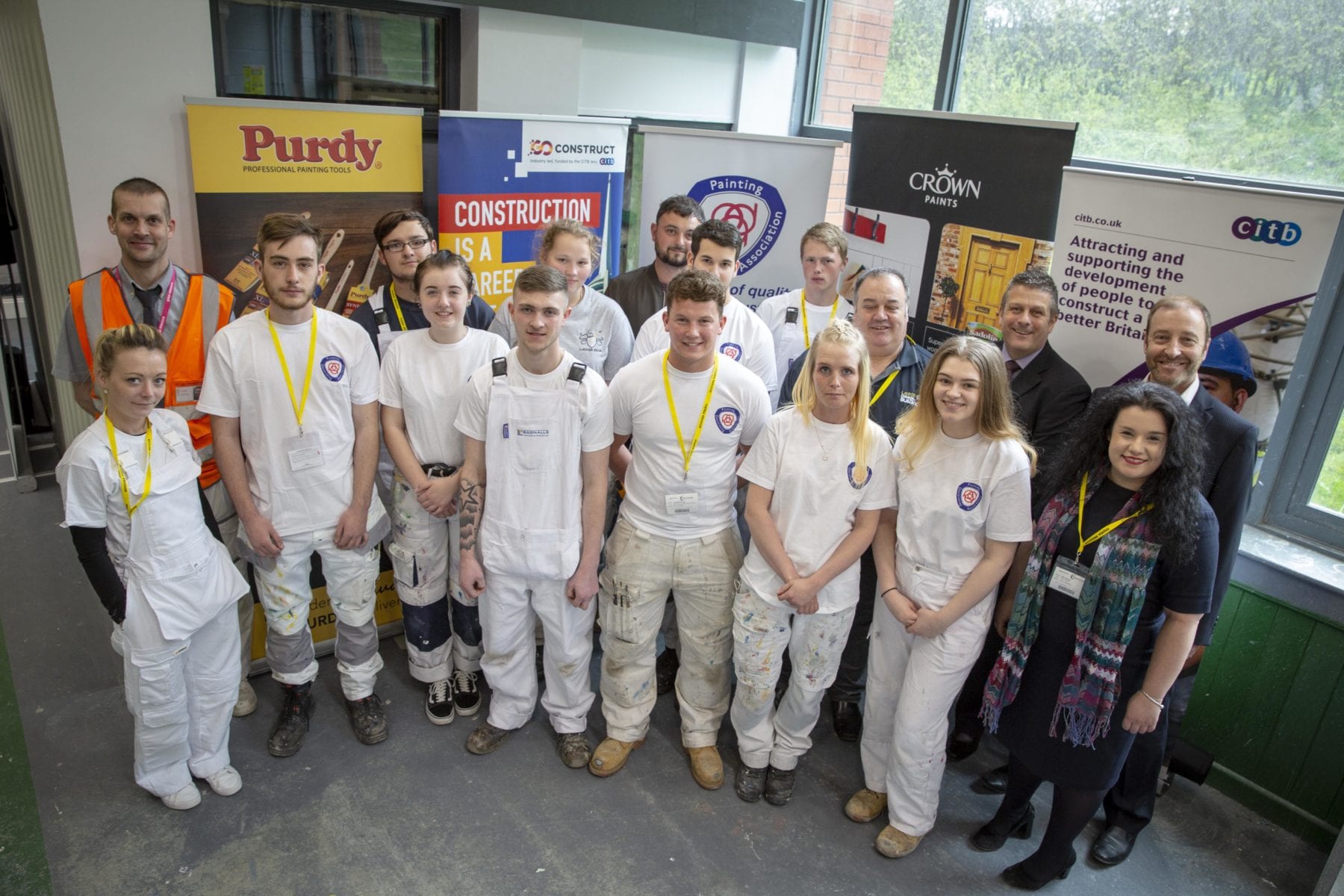 This year the Painting and Decorating Association's (PDA) Apprentice/Trainee of the Year competition brought together 18 apprentices from all over the country to battle it out for the prestigious title.
They now have to wait until the PDA's Premier Trophy Awards event next month (July), where it will be revealed who will take home the acclaimed accolade. 
With only six hours on the clock, the students were tasked with replicating a given design, testing not only their accuracy and skill, but their ability to perform under pressure. 
Accrington and Rossendale College hosted the northern heat of the competition, where 11 apprentices went head-to-head, with the remaining seven students taking centre stage at Bournemouth and Poole College. 
Neil Ogilvie, Chief Executive of the PDA, has been really impressed with the talent showcased at this year's competitions. 
He said: "It's great that there are opportunities, such as this event, for students to come and demonstrate their skills and they've done a really great job. 
"When I entered the trade over 40 years ago, we just worked and had block release. 
"That's why I believe that experiences like this will help apprentices significantly in their future careers and get them recognised as respected crafts people."
James Jordan, a foreman for Ian Williams, travelled from Birmingham to the northern competition with one of the company's third year apprentices, Ben Hegedus.
He said: "It brings back memories coming here with Ben as I took part in the competition when I was 18 years old.
"It was a good experience for me and provided me with a platform to showcase my skills and move away from the work that I was doing day-to-day.
"Ben's delighted to be taking part in the competition and I think he's glad to have me here for some moral support, as I know first hand how he's feeling."
The competition, which has been running for over 20 years, was sponsored this year by Crown Paints, Purdy and CITB. 
Dave Burkett, Business Development Manager at Crown Paints, said: "We're really pleased to be sponsoring the event this year. 
"It's been great watching the apprentices in action and seeing their passion for the trade."
Andrew Davis – of the Association of Painting Craft Teachers – along with Neil Ogilvie, have judged the entries and the winner will be announced at the PDA's Premier Trophy Awards, taking place at the Plaisterers' Hall, London, on Thursday, July 5. 
A video of the competition and interviews with the people involved, can be found at https://youtu.be/R6jdSeSIuoM 
For more information about the PDA visit www.paintingdecoratingassociation.co.uk