College Celebrates Open Evening Turnout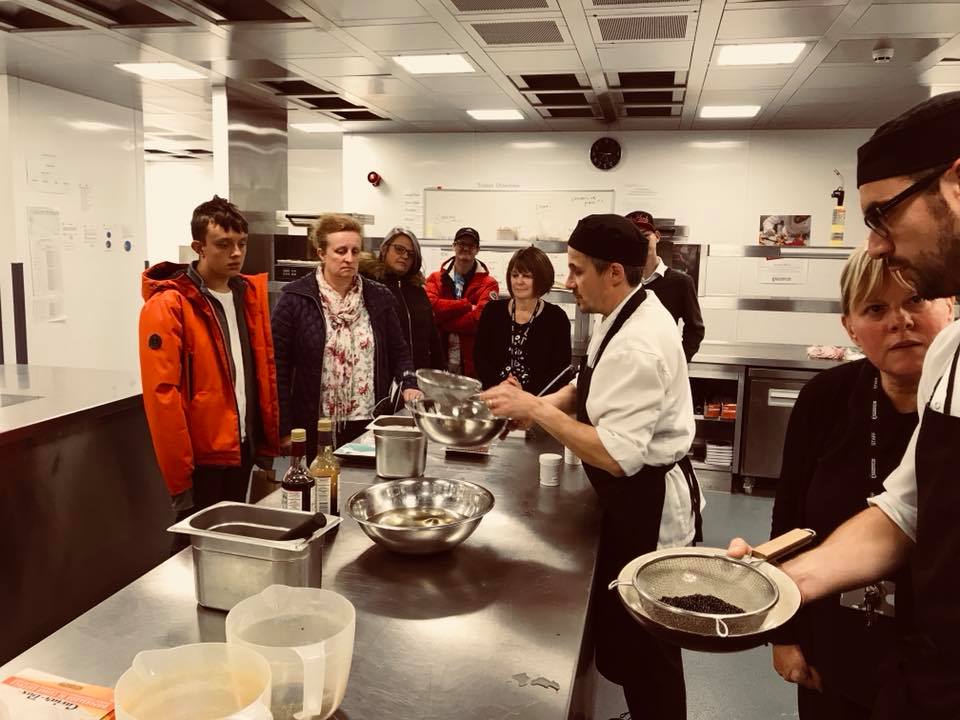 Accrington and Rossendale College opened its doors to the public on Tuesday 25 September 2018 with its first September Open Evening. The event, which gave prospective students the opportunity to experience College life, meet current students and show them what they can expect from each subject and occupational area.
With a wide range of activities taking place across the event, prospective students were able to engage and enjoy in taster sessions with activities taking place in the College's state-of-the-art Roots Restaurant to name but a few. Students also got the chance to seek advice on a wide range of different college related topics, including learning support and enrichment activities.
Denise Easton, Event Organiser commented, "The College Open Evening was a huge success with a great turnout from prospective students from across the borough. There are more opportunities to visit our campus coming up."
The well attended evening, which took place at the College's Broad Oak Campus, is the first of three open evenings taking place. The next one (15 October 2018) is open to anyone who is looking to learn more about what the experience of being a student is like and what courses prepares you for which career. Hopefully getting you started on a journey to your dream career.
If you'd like to know more about the next Accrington and Rossendale College open evening, which takes place on 15 October (6-8PM), please visit www.accross.ac.uk or visit or Facebook or Twitter feeds.