FreshFest Success for new Students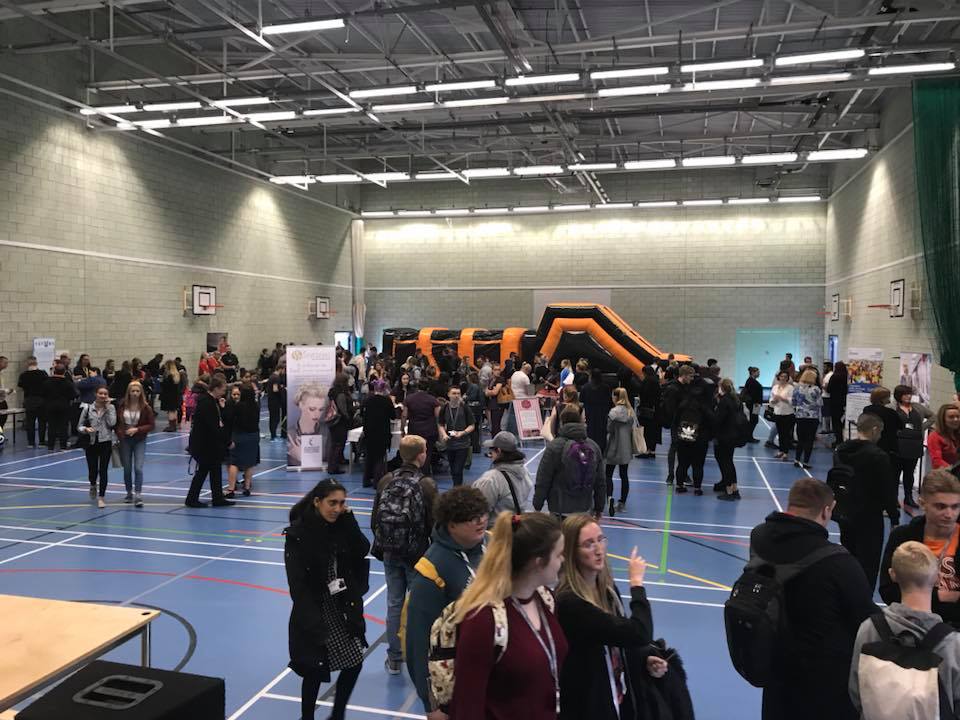 New students at Accrington and Rossendale College kicked off the new academic year with the annual Freshers Fair – FreshFest. The annual event, which encourages students to get involved in a wide variety of activities and volunteering oportunities, was held on Thursday 6 September 2018 at the College's Broad Oak Campus.
Activities on the day spanned across a wide range of sports and topics with students able to take part in the inflatable assault course, penalty shoot-out to get the chance of taking part in the 'Play your Cards Right' with one of three Amazon vouchers up for grabs. We also had beauty stands to name a few.
Former Britain's Got Talent finalist Ella Shaw also made a guest appearance, performing renditions of classic pop songs.
Head of Student Union Gareth Henry commented, "It was great to see so many new students taking part in activities, making new friends and getting to know more about the College."
Students also got the opportunity to meet with a variety of organisations from the local community, who were able to offer support and guidance for a whole host of things including health and leisure.
To top off the day, students were provided with a free lunch, provided by the College's refectory team and free Domino's pizza.