Accrington and Rossendale College's Girls Academy have successfully defended their Regional Championship title for the third year running!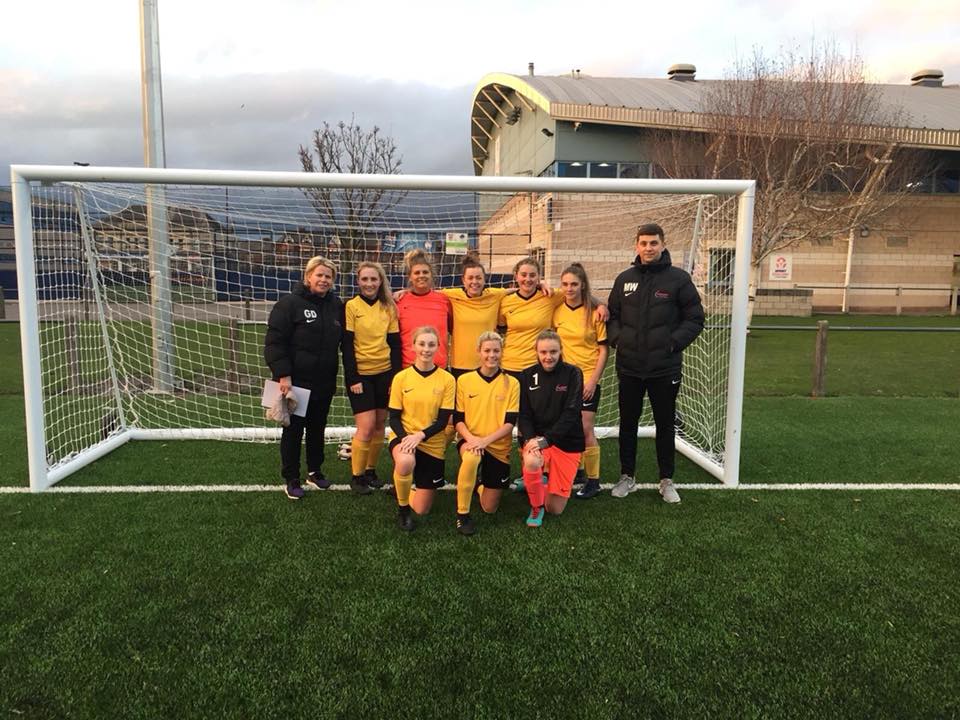 Held at the Manchester FA, the competition was hosted by AoC. AoC Sport is the lead organisation for sport and physical activity in colleges. A subsidiary company of the Association of Colleges, AoC Sport's vision is for every student to participate regularly in sport or physical activity, to achieve significant benefits in terms of education, employment and health.It involves each region in the country competing in a variety of sports to earn the prize of best region in the country.
The seven aside football team dominated the tournament and have qualified for the National Championship in April 2019 at Nottingham University. It will be the thirdyear that the Accrington and Rossendale Colleges football academy has represented the North West at football. The tournament will be held over the duration of the weekend – three days in total.
Michael Worthington, Lecturer in Sport at Accrington and Rossendale College, said:
"It's an amazing achievement and we are really looking forward to the Nationals next year! The football played has been fantastic – they all wanted to win, coming into the competition as the current National Champions – and they did themselves proud. Fingers crossed for the forthcoming competition, I'm sure the girls will shine but we are happy with their efforts regardless."
The Boys team lost in the final this year but enjoyed Regional Championship status in 2016 and 2017. Over the last three years between the two teams they have made six finals, winning five of them.
Head of Girls football, Gemma Donnelly, also shared her thoughts on the weekend:
"There was always going to be pressure on the girls coming into the competition as the current National Champions. They all wanted to win the competition, but we took each game as it came and put together a fantastic run. Becoming Regional Champions for the third year a row is an incredible achievement, one that they will all look back on in years to come."