A quartet of new governors have been appointed to strengthen Nelson and Colne College's Board of Corporation following its successful merger with Accrington and Rossendale College.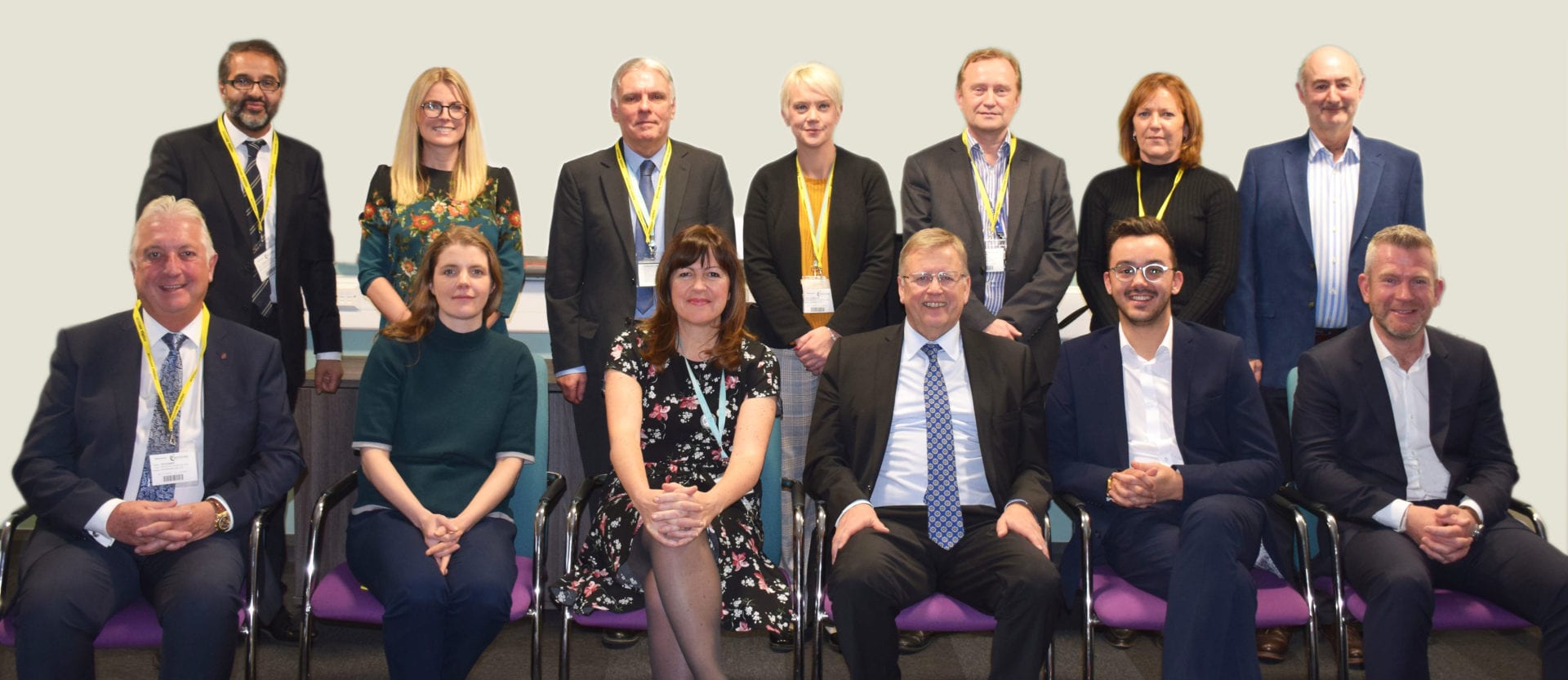 Tim Webber MBE, Brian Fisher, Stephanie Bridgeman and Steve Hughes
have all been welcomed to the
board,
bringing with them a broad range of skills, expertise and experience.
The new board members will play a key role in supporting Nelson and Colne College, Accrington and Rossendale College and Lancashire Adult Learning, as they work to establish the vision of a combined institution that offers exceptional skills, vocational and occupational training, sixth form and adult community provision across East Lancashire and beyond.
The merger, completed in November 2018, will also create a financially robust college that can maximise the benefits for learners, make best use of public funding and maintain innovation and excellence, and the quartet will have important roles to play to ensure that the vision is realised.
Biographies of the new governors are briefly summarised here:
Tim is Chairman and Managing Director of Barnfield Construction Ltd – the Pendle based contractors, developers and investors. The company employs over 250 people, operates on more than 30 sites nationwide and has a turnover of £70million. Awarded an MBE in 2015 for Service to Business and the Community in Lancashire, Tim is also Vice Chairman of the Pendle Vision Board and a board member of Groundwork
Managing Director of Commercial Interventions Ltd, offering specialist support to private and public sector organisations in the healthcare sector, Brianhas over 25 years of experience in the health and pharmaceuticals industry. His knowledge and expertise has been developed through multiple senior leadership roles in blue-chip and multinational pharma businesses

Stephanie 

is a business owner, with over 15 years' experience in media analytics, and has worked with hundreds of well-known national and international organisations to advise on brand strength and reputation in the media. Based in Rossendale, her company provides freelance work-from-home opportunities to 25+ people, most of whom are Lancashire-based. Stephanie has been both a student and governor of Accrington and Rossendale College, prior to the merger

Steve has been involved with the Citizens Advice service since 2012, holding senior positions across the North West and North of England. He is now the Chief Executive of Citizens Advice service in Stockport and also sits as a councillor in Rossendale, leading Licensing and Digital Transformation. Steve is the Non-Executive Chair of the £2million Social Investment Fund hosted by Trafford Housing Trust – a fund dedicated to fighting poverty and inequality across Greater Manchester. A Rossendale resident, Steve was also a governor of Accrington and Rossendale College before the merger
Chairman of the Board of Corporation at Nelson and Colne College, Stephen Barnes, said: "I am delighted to welcome Tim, Brian, Stephanie and Steve to the Board of Corporation. I am certain that they will bring a wealth of knowledge and skill to the organisation as we implement our vision of creating a combined force for greater opportunities across East Lancashire and beyond.
"They join a board that is committed to improving the lives of people through the highest quality education and one that is resolute in its mission to develop provision to meet national and local skills priorities, as well as support economic growth and prosperity in Pennine Lancashire."
The Board of Corporation is made up of members from business, professional, public sector and community backgrounds. College Governors have adopted the Nolan's seven principles of public life (selflessness, integrity, objectivity, accountability, openness, honesty and leadership) in carrying out their responsibilities.
For more information about the Board of Corporation visit www.nelson.ac.uk