Accrington and Rossendale College are celebrating the success of one of their students, Sophie Charlton.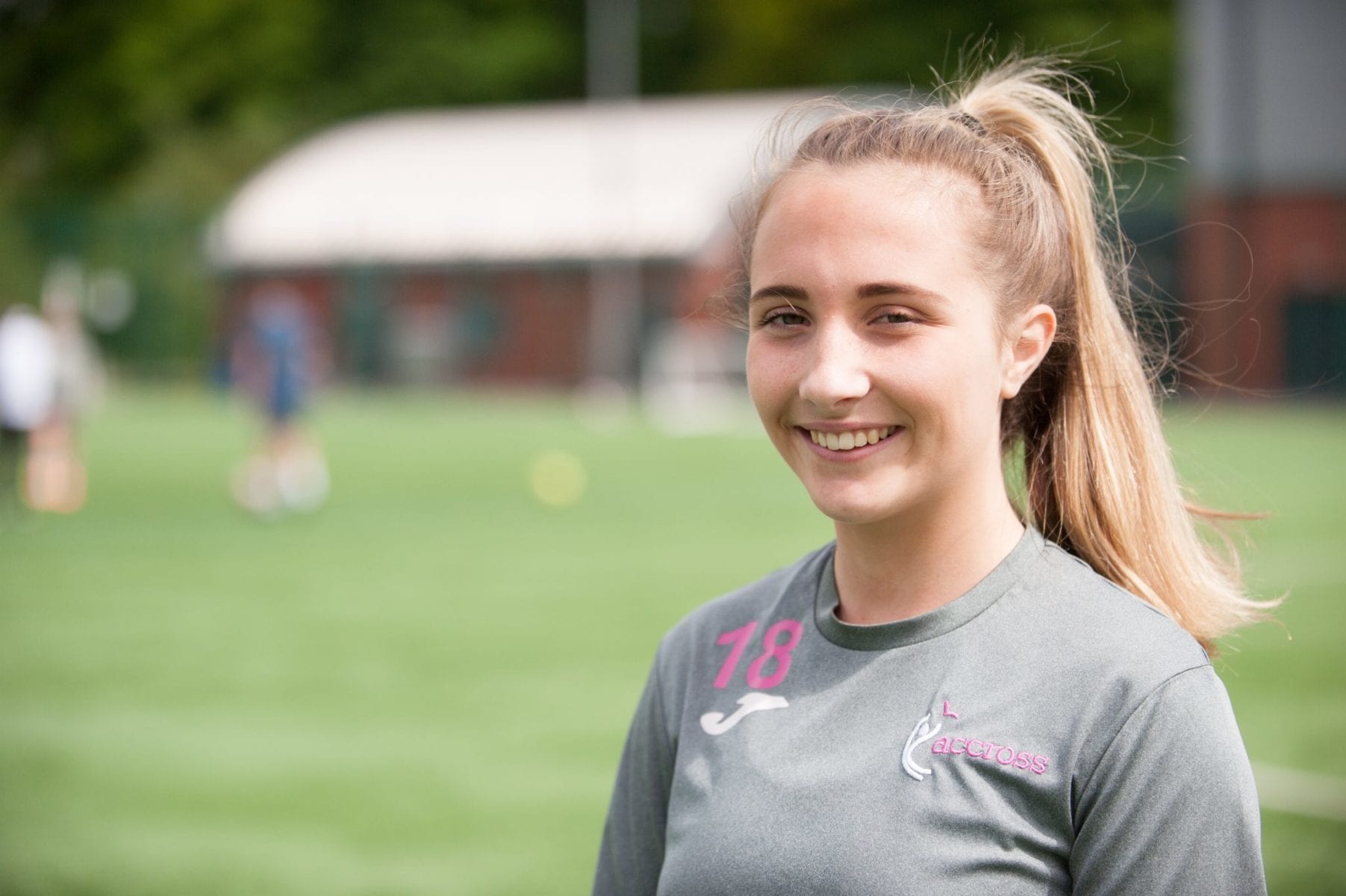 The first year BSc (Hons) Sports Science and Coaching student recently received £1000 from the charity Dan's Trust. Dan's Trust launched their Make a Difference Award Schemein 2016 across the Ribble Valley and Hyndburn – they allocate funds to talent, deserving pupils of their choosing. The organisation was founded in memory of Daniel Bagshaw – a cyclist enthusiast and athletically talented man who died during an ITU Olympic distance triathlon in 2012.
Sophie has now been shortlisted for the Women's Rising Star Awardat this year's North West Football Awards and will attend a red-carpet event this coming Monday 12 November at the Old Trafford Cricket Ground, Manchester.
Gareth commented:
"Supporting our students and celebrating their achievements is of utmost importance to all tutors at the college and we are, of course, incredibly proud of Sophie and all that she has achieved up to now. She's an example student and will go far.
Sophie added:
"I am very thankful to all of the tutors at Accrington and Rossendale College that have helped me achieve what I have already, on my first year of studying my degree course at the college. I'm now a few months into the course and I'm thoroughly enjoying it! Fingers crossed for Monday but, whether I will win or not, I'm proud to have been shortlisted to begin with."