Students win at Institute of Carpenters Craft Competition
Two regional wins at Institute of Carpenters Craft Competition for Accrington and Rossendale Students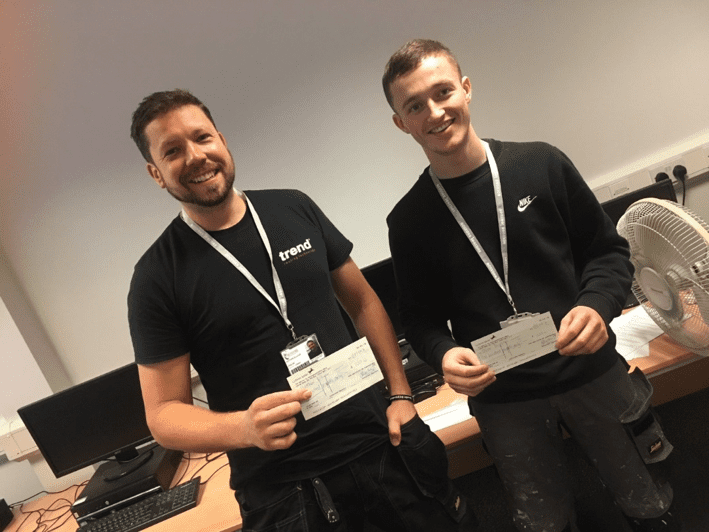 Students win at Institute of Carpenters Craft Competition – Matthew Killoran and Oliver Shipstone of Accrington and Rossendale College were delighted to be regional winners of the Institute of Carpenters Craft Competition which was hosted in 2017 by Accrington & Rossendale College. Matthew took 1st place for the over 20's whilst Oliver secured 1st position for the under 20's.
As regional winners they each collected a cheque for £100.
Matthew & Oliver secured this position producing a curved sign which was highly commended by lead judge, Dave Elliot.
"We are very proud to see Accrington and Rossendale students receive these awards," said Gary Nolan, Head of Carpentry at the college, who continued, "the brief and tolerances for this task are akin to engineering standards and this awards reflects the accuracy and attention to detail which Matthew and Oliver show in their craft."
Accrington and Rossendale College has previously won the national award for the Institute of Carpenters in 2009 with a presentation which took place in Carpenters Hall in London. Both learners are now preparing for this year's competition and we predict great things.
For more information about Accrington and Rossendale College visit https://www.accross.ac.uk/