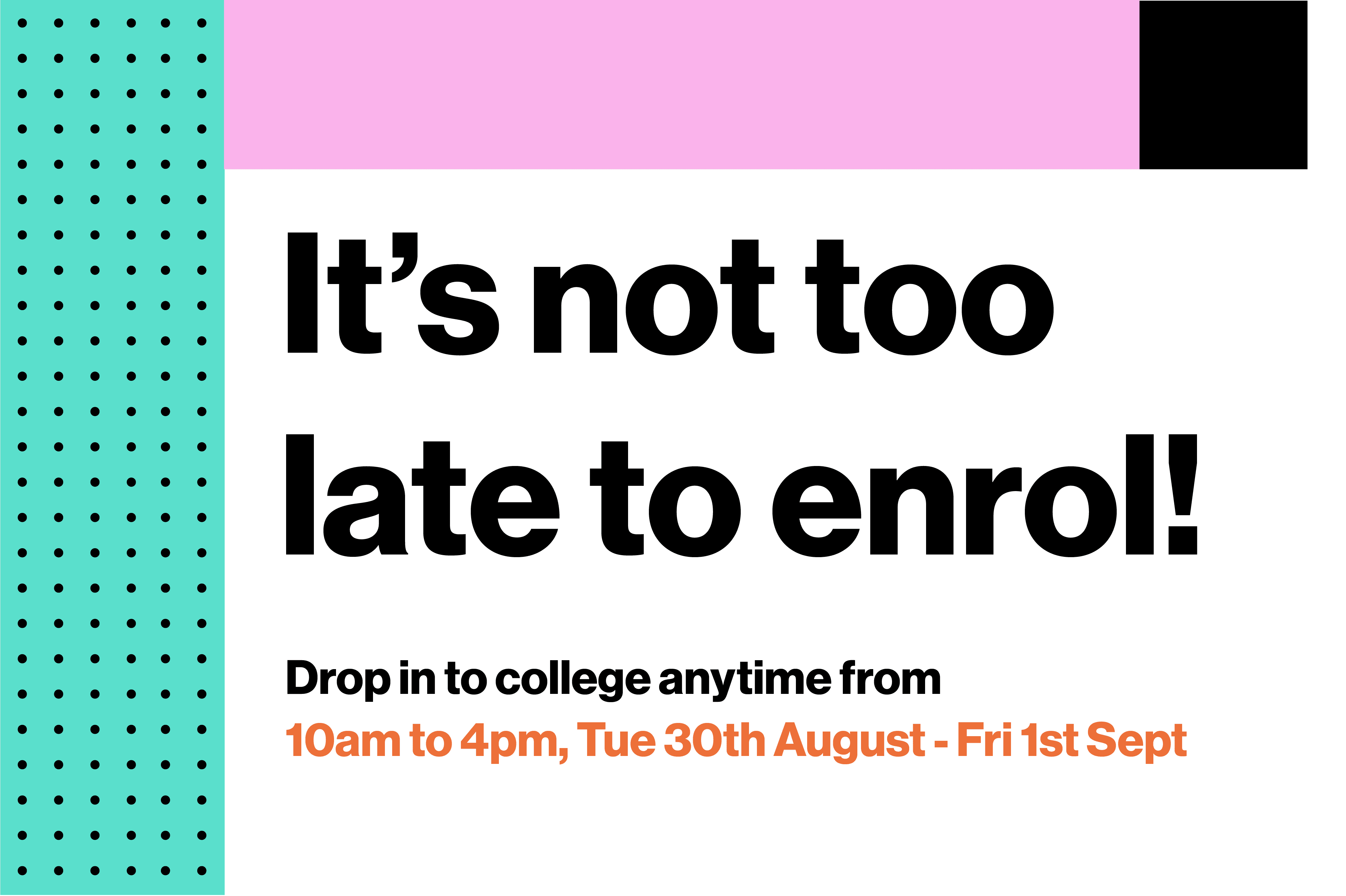 Late Enrolment
For those students unable to attend the main enrolment, there is still time to enrol and secure your place at our Outstanding College.
School Liaison will be available to talk to, as well as Careers and other support areas for travel, student support and bursaries (financial help).
No need to register, simply turn up at the main reception and our friendly staff will help you get started on your college journey.