DISCOVER YOUR OPTIONS RIGHT HERE WITH ONE OF OUR MASTERCLASSES!
Are you looking to EXPERIENCE LIFE as an Accrington and Rossendale College student, or simply want to FIND OUT MORE about your chosen subject and the careers it can lead into?
Our masterclasses are the perfect opportunity for you to discover more!
OUR MASTERCLASS SESSIONS RUN 4.30PM TO 6.30PM
Book onto our Masterclasses here: www.eventbrite.com/o/accrington-and-rossendale-college-69689504483
WE OFFER MASTERCLASSES FOR YEAR 10 AND YEAR 11 STUDENTS IN:
Construction and Motor Vehicle
The ARC Construction Masterclass will provide you with real-life experience and skills development in Brickwork, Plastering, Painting, and Decorating, and Carpentry and Joinery. You will leave the Academy with a range of practical skills to take into your future studies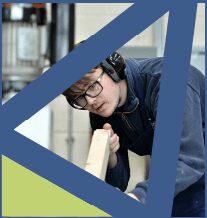 Digital

(IT)
The ARC Digital Masterclass will focus on the coding language Python, developing your skills and understanding of the programme and all its capabilities. You will leave the Academy having designed and created your own digital game, definitely one to impress your friends with!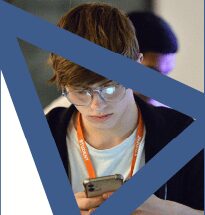 Hair & Beauty
The ARC Hair and Beauty Masterclass will give you a taste of each subject area, including Hair and Beauty, Hair and Barbering, Beauty and Nails, Media Make-up, and Hair and Beauty Theory. The Academy will culminate in you providing a mini treatment or service for a family member.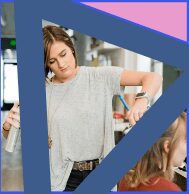 Health & Social Care
The ARC Health and Social Care Masterclass will provide you with invaluable skills to prepare you for a career in the world of Health and Social Care. You will look at how activities need to be tailored to meet individual needs, as well as understand illnesses and their impact on the individual. You will leave the Academy with a portfolio of evidence for you to take into future study within this field.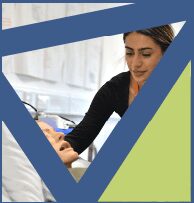 Sport
The ARC Sport Masterclass has been created to provide you with detailed insight into this ever-popular industry. You will learn a range of skills such as planning and delivering coaching sessions, fitness testing, anatomy and physiology, and its links to performance. You will leave the Academy with your own fitness and coaching profile which you can take with you when you enter further study within this field.